Post Scaling Whitening Expert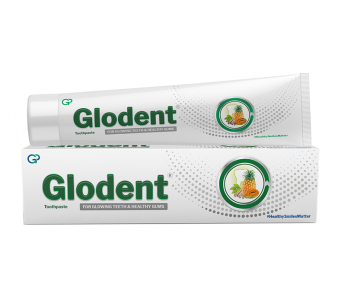 Ingredients/Active Ingredients:
Glycerine, Purified Water, Silica, Sorbitol, Sodium Lauryl Sulphate, Cocamido propyl Betaine, PEG 400, Potassium chloride, Titanium dioxide, Flavour, Xylitol, Sodium CMC, Sodium Saccharin, Tetra sodium pyrophosphate, Sodium fluoride, Papain, Bromelain, Neem extract, Miswak extract.
Colours: Tartrazine yellow & Brilliant blue.
Available Fluoride content maximum 1000ppm when packed.
Brush twice daily or as recommended by your dentist.
Use a pea-size amount for children below six and brush under adult supervision.
Store below 30°C & in a dry place. Do not freeze. Cap tightly after use.

We develop, manufacture, market and export a wide range of specialised and niche oral care products that cater to consumers with specific dental and oral conditions. We constantly renew our formulations to keep in times with science and updated research.